New Zealand Glacier Expedition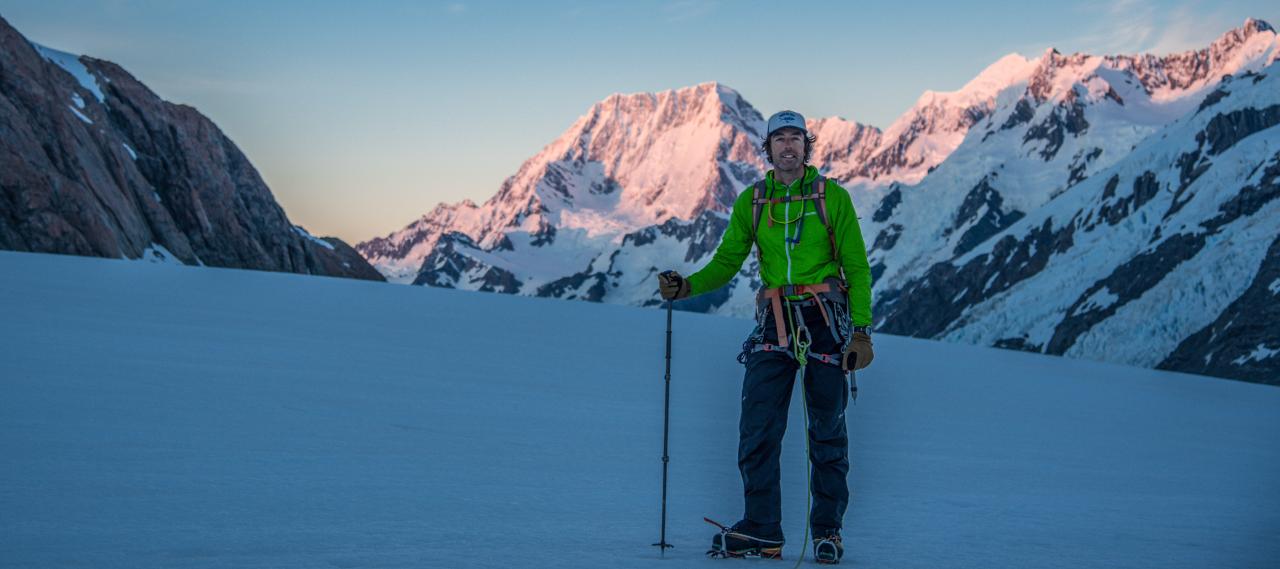 Duration: 4 Days (approx.)
Product code: P8Q1EH
Experience trekking on the glaciers of Mt Cook. The Mt Cook Glacier Trekking Expedition is a multi day adventure where you will experience walking and climbing on one of New Zealand's largest glaciers.
Based from a high alpine hut you will be surrounded by New Zealand's highest mountains, the scenery is simply incredible!
As part of the Mt Cook Glacier Trekking expedition you will learn glacier travel and mountaineering skills. For fit and adventurous participants it is possible to learn ice climbing skills or climb a mountain as part of this awesome adventure. Access to the mountains is by helicopter or ski plane and once in the mountains you will stay in one of the high alpine huts at the head of the glacier, normally these areas are only visited by experienced mountaineers.
Each day of the Mt Cook Glacier Trekking expedition is spent exploring the local area. There are different options available depending on your groups goals and fitness. Activities include glacier walking, learning mountaineering skills, ice climbing, photography, climbing a mountain, or simply enjoying the scenery from close to the mountain hut.